Are you a Cinematographer, Movie Director, Music Video Director, or are you a Content Creator? Are you tired of creating content without being paid?
Rockland House TV is the answer! Rockland House TV is paying for content ranging from music videos, movies, documentary, comedy skit, and Vox PoPs.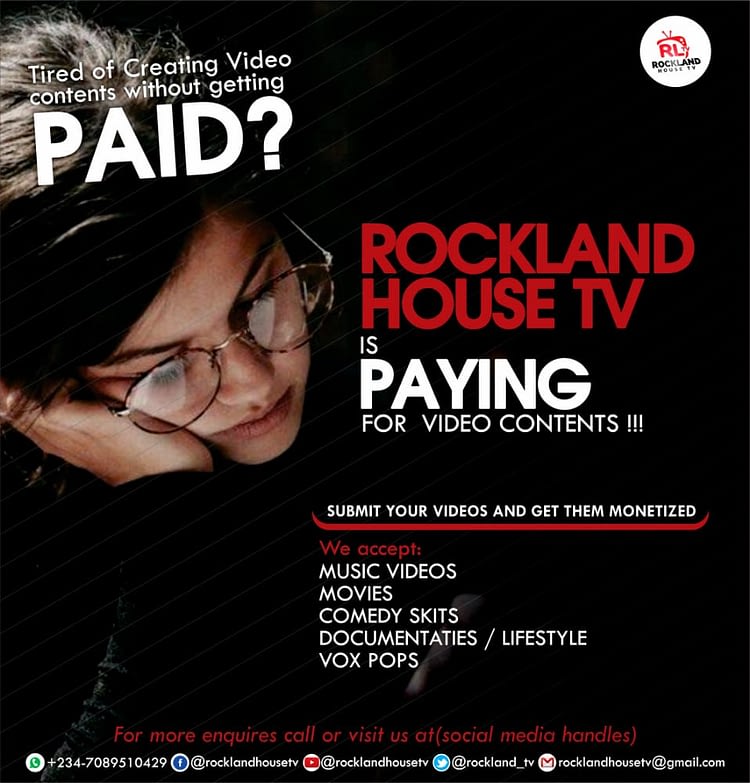 This is an opportunity for every content creator to monetize their content. Simply submit all content to the management at 10, Ntiedo Cresent off Ntiedo Street, behind Zenith Bank Oron Road Uyo.
For all enquires visit us @
Facebook: RocklandHouseTV
Youtube: RocklandHouseTV
Twitter: Rockland_TV
CALL: +(234) 7089510429