Summer is a generic term for the warmest season of the year, and summer is a time to take a break from a regular schedule and enjoy the tranquillity. Taking a break usually means vacations, staycations, and all sorts of other getaways. Lady Prowess Blog is here to help you realise your travel dreams, one city at a time. The summer fever is upon us, and if you have already caught the bug and plan to travel this summer or the next, here are essential tips to consider for your summer travel. Before packing your summer bags, read through the rules carefully. Make sure you avoid misunderstandings over the visa process as you could need one to enter a certain country: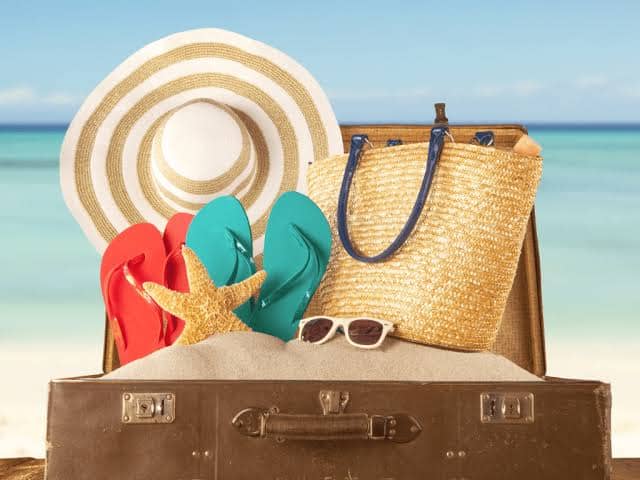 Table of Contents
Travelling may have different effects on physical and mental well-being for different people, but it has a profound effect on all. Taking a break from your normal routine and making a detour to someplace different is no easy feat. Many travellers feel overwhelmed about the entire process, especially in the summer. Travel tips are hints or advice given by people with experience of travelling. Budget summer destinations, safe summer travel tips, summer car travel tips, and summer travel clothes ideas are all good ideas for summer travel. Also, if you are planning on flying somewhere to enjoy the sun, ensure that you have all of this.
Research
Travel is exciting, but if you don't do your research beforehand, it can be a nightmare. Research helps prepare your mind to travel, especially when you are visiting a new country. Find out more about your destination by searching for specific articles that relate to it. Learn about the currency, weather, what to wear, local culture and traditions, the best shopping places, languages are spoken, and much more. For any assistance you might need, you can also contact Lady Prowess Blog.
Make a List
Prepare a list To take the stress out of your vacation, check for flight tickets and hotel prices online or book a holiday package. Summer is a great time to travel, so take advantage of the Pay in instalment payments program. Determine your travel dates, the things to take, and your travel budget.
Pack less
Travelling light can save you both time and money, so be sure to take only what you need, not what you "may need." Some packing tricks include: only taking what you need and buying clothes while on holiday. Many people also make the mistake of taking too many bank cards with them, which means they spend more than necessary.
Be Prepared
Tourists are easy to identify because they often have accessories that make them distinct, such as cameras, fanny packs, and maps. Remember to be conscious of your security, especially when you travel from your departure country; keep your identification and travel documents in a safe, distinctly designated place so you can find them when you need them. Therefore, if you lose a bag, you will not lose all of your valuables.
Enjoy your Holiday
Being open-minded, making new friends, learning new phrases, chatting with locals, buying souvenirs, and visiting local attractions are all important factors to enjoying your holiday. If your summer trip is purely for business, you can still have a lot of fun! After all, you only live once!
Conclusion
Summer is about to arrive, and most of us are looking for a quieter place to relax. Frequent travellers know that during the summer, a number of problems arise that you should resolve during your trip. Surely, a few summer travel tips could be helpful. There are so many steps to take, from choosing a budget-friendly location to applying for a visa and planning your trip. In addition, as travellers' confidence returns due to the ease of navigating the pandemic, you will likely have to overcome the crowds when applying for a visa. It is best to be prepared with all the facts so your summer trip will be safe with some tips.