Check out this content management guide if you want to learn how to become a content marketer and manager. Stay tuned to more details!
Marketing and content management go hand in hand in today's digital world. It isn't enough to simply develop great products. You must find ways to grab attention and get your products in front of potential customers. One of the best ways to get more people to your site is by creating entertaining content. That's where content writers come in. Content writers are experts in the creation of engaging, informative, and catchy content. It allows for improved engagement and can help to attract repeat and potential new customers. We'll tell you why content management is one of the most important members of any marketing team. You'll learn who content writers are, what qualities to look for, and how to hire the best ones.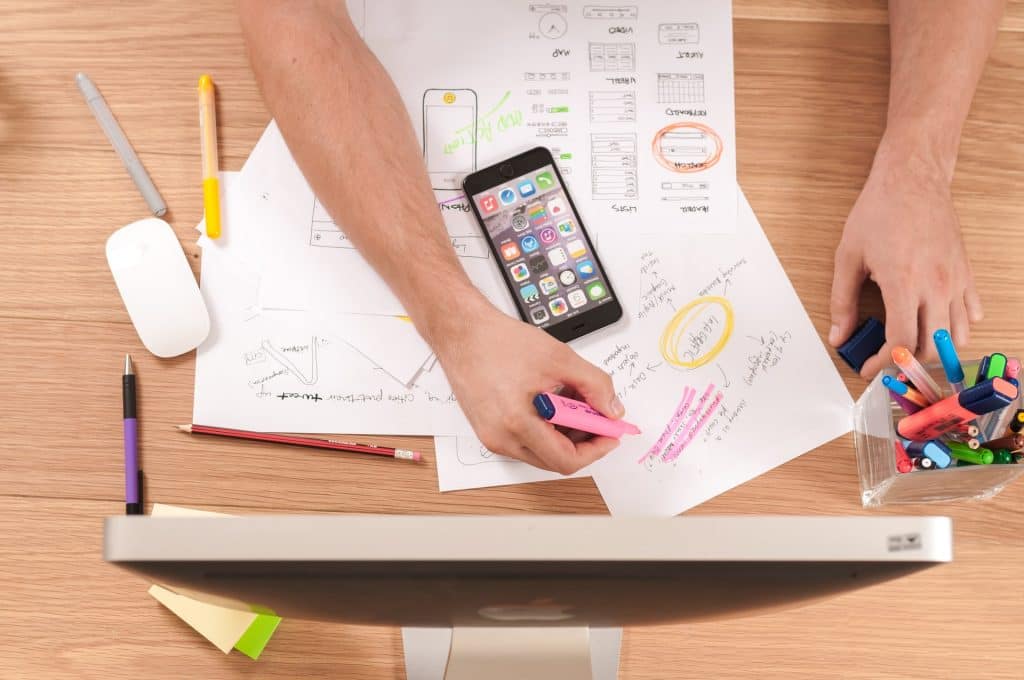 Table of Contents
Who is a Content Writer?
Content writers write web content, which they do differently from copywriters in that they create content that informs rather than sells. While copywriting focuses on increasing sales, conversions, and lead generation, content writing is more focused on providing information. These writers can write long-form content, such as blog posts, as well as ad copy, product descriptions, podcasts, real estate guides, landing pages, press releases, white papers, email campaigns, and other marketing and SEO content. These writers can be employed in-house or on a freelance basis; they often work on different projects for long periods of time, and they are an integral part of any marketing department.
>>Read More: Platforms that pay writers for Articles
What is Content Management?
Content management (CM) is the practice of storing, delivering, retrieving, governance, and overall managing information in any format. The term is usually used to refer to the administration of the digital content lifecycle, from creation to permanent storage or destruction. Images, video, audio, and multimedia, as well as text, may be included in the document.
Importance of Content Marketing
Content marketing is one of the best ways for companies to share information about their products and services with potential customers. Today, most companies use a blog to increase engagement and engage with potential customers. Without content marketing, it's hard to sell products and reach new customers. Content marketing is all about producing high-quality content that informs and converts readers' interest into sales. Content marketing takes a lot of time and effort, but it is well worth it. The thought of writing weekly blog posts or marketing emails can be daunting for many business owners. We'll explain why you should hire a content writer and give you tips on how to find them.
The Content Management Process
According to the purpose and the organization, content management practices and processes can differ, which can result in different actions or terminology:
Organization: Categories are created, taxonomies are designed, and classification schemes are developed in the first stage of or the organization.
Creation: Content is classified into architectural categories.Storage: Content layout and storage decisions are based on ease of access, delivery, security, and other factors, depending on the organization's needs.
Workflow: Rules are created to keep content moving through various roles while maintaining conformance with organization policies.
Editing/Versioning: This step involves managing multiple content versions and presentation modifications.
Publishing: This is the stage when content is released to users, who can be defined as website visitors or employees who are published internally via the intranet. When content is infrequently used or obsolete, it is removed or transferred to an archive in the final stage.
Types of Digital Content Management
Social media content management: This tool which includes Sprout Social, Google Analytics, and BuzzSumo, help create an organized social media marketing strategy with defined objectives and measure engagement.
Web content management: Web content management is used to build, manage, and display web pages. A web content management system (WCMS) is a program that provides organizations with a way to manage digital information on a web page without any prior knowledge of web programming. It can also include components for a specific industry, such as a content management application ( CMA ) that automates the production of HTML.
Mobile content management: Mobile content management (MCM) allows secure access to corporate data on smartphones, tablets, and other devices. The file storage and file sharing components of MCM are the most important.
Enterprise content management: An enterprise content management (ECM) system contains components that help organizations manage data effectively. These include version control, routing, archiving, content governance, and security. ECM components are designed to streamline access, eliminate bottlenecks, and cut down on overhead.
How to Hire a Content Management Service
If you're having a hard time finding a quality content marketer, consider outsourcing the job to a content writing service such as Lady Prowess, which sources top-quality writers who can create content for everything from social media to white papers. The negative side of most agencies is that they often require a payment that can be difficult to afford for companies with small budgets. However, with Lady Prowess's services, you do not need to worry about the cost as they are very affordable to meet your needs.
Conclusion
A content writer is an important part of your marketing strategy, whether you want to create eye-catching social media posts or informative guides on a particular subject matter. Many content writers have experienced SEO specialists who can expand your online presence and create written content that resonates with your target audience. If you use these suggestions, you'll be able to locate the best content management team for your company's goals.