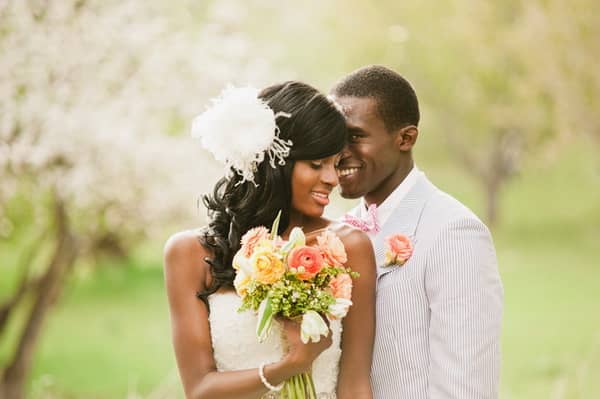 Congratulations, you made it.

I don't know why society believes that February is the lovers' month when most weddings take place in December. Well, that's not my focus this morning. Today, I want to speak heart to heart with the newly married. If you are also warming up to sign the dotted lines with your crush, this is for you. If you are simply a lover of new ideas and wouldn't mind listening to a 'novice' like me, you are also welcome. I have said several times that I am not an expert in marriage but there's a specific message in my heart to pass across to someone out there on this subject.
Here's the message…
Avoid external pressures…
PRESSURES LIKE:
Financial Pressures:
This is the time to start putting money away (not giving money away) for rainy seasons. I know you have relatives and friends to help but this is not the time to be a Santa Claus. Even Santa comes once every  year; you shouldn't be Santa twice every day. Your marriage will have a serious problem if you don't save and invest. Take that from me. 70% of today's divorces are connected to financial pressures. Be very careful in this area. Make sure that you and your partner are involved in multiple economic activities. Even if he's a pastor, please advise him to have something by the side. Any couple who have been through this kind of pressure will also warn you to avoid it in this early part of your union.

The Second Pressure You Should Avoid Is The Pressure Of When To Have A Child.
That's one crazy thing I don't understand about Africans. Everyone wants to know why you are not having a baby yet. Someone said, After I got married to Zamar, we stayed for some time before having Jnr. Those pre-Jnr days were my worst days in life. Everyone calls to say they are praying for you to be 'blessed' with a baby. Chai. In fact, one prophet called me and said that God told him that my wife's womb was removed and she can't have a child again but that he's going to pray and replace the womb. I told him that we were using contraceptives and weren't ready to have a child yet. He was ashamed. The pressure was just too much. Please, don't let anyone put you both under such pressure. Don't start having children just to prove a point. Plan, Arrange and Stabilize. Then have a child if you desire to. Don't rush and if the child is delayed because of medical reasons, no stress. No pressures. Seek for medical help. It's not a big deal. Believe me. Its fools and illiterates (I don't want to use the word 'idiots) who make marriage look like a child mining venture. You didn't get married just to have kids. You got married because you love each other. I and Zamar adopted a daughter before we had Jnr. To us, we see no difference between having a biological child and having an adopted one. And if you are Nigerian and don't have a male child yet, I know your husband's family will try to put you under pressure. Please don't mind them – they are 100 years behind civilization. I know a Nigerian woman who now has 7 daughters and the husband is still trying to try the 8th time to have just one male child. I personally phoned the man and told him to focus on taking care of his 7 beautiful daughters. Nothing pisses me off than when a couple allows themselves to be put under pressure to have a male child. If they desire a particular gender, it's not a problem. But if they are under pressure then it's a huge problem.
The Third Kind of Pressure You Should Avoid Is Religious Pressure
That unique pressure from church people. Most times, couples compete most in their local churches. One couple wants to appear happier than another couple. Lol. They even compete with whose child is smarter, prettier etc. Please don't fall for such. Be original. Be you. Allow your kids to be original too.
The Last Type of Pressure You Should Avoid Is Social Media Pressure
I won't say much about this but beware what you post on social media about your marriage. No matter how beautiful you think your friend's marriage is because of what they post on social media, always know that we all hide the tears and only promote the joys.
Dear newly married, avoid external pressures
Thank you!!!